Rehoming
Looking for a new pet? If we do not have the pet you are looking for (see our Adoption page), try one of these rescue refuges, they may have the right pet for you.
RSPCA – The leading animal welfare authority who cares for all creatures great and small. Located in Malaga WA. http://www.rspcawa.asn.au
THE CAT HAVEN – Rehoming cats since 1961, a very popular place to find your new moggy. http://www.cathaven.com.au
SHENTON PARK DOG HOME – One of the oldest Dog shelters in Perth, you may find your canine companion at the Dog Refuge Home
WA PET PROJECT – a fantastic Volunteer fostering group that do amazing work around Perth. 
POUNDWATCH – Dog refuge – specialises in rehoming small breed dogs. http://www.poundwatch.com.au
SAVE ANIMALS FROM EUTHANASIA – SAFE 
9 LIVES – For Cat adoption, fostering and rehoming – check out 9 Lives
Dog and Cat Breeders
The Canine Association of WA. Looking for a particular breed of dog? This is a great resource with Breeder Contacts and Dog clubs. http://www.cawa.asn.au
The Cat Fancier's Association. The world's largest registry of pedigree cats. http://www.cfainc.org
Cat Owners' Association of Western Australia (Inc) – a local group that can steer you in the right direction if you are looking for a certain breed of cat www.coawa.com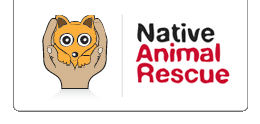 Wildlife
Every year the Native Animal Rescue (Formerly Malaga Fauna Rehabilitation or the Brand Centre) care for over 3,000 native animals and birds. They rely heavily on public donations to care for sick and injured wildlife. Should you find an injured animal, we are happy to care for them until they can be safely transferred to Native Animal Rescue. For more information, or to donate your time or money, please visit their website at www.nativeanimalrescue.org.au
Contact us today!
Call us to book an appointment with one of our experienced vets.