Positive Paws Outdoors Exercise Area
Positive Paws Outdoors Exercise Area
Positive Paws Outdoors Exercise Area
A private oasis for your dog to enjoy!
Play alone or with friends
Discover a fun adventure
Romp around in the sunshine
Play games with your favourite human
Relax under the shady trees
Explore, sniff and sniff some more!
The area is fully fenced and located at the rear of Morley Vetcentre
No other dogs will be permitted in the area during your booking time
Perfect for dogs who may be fearful, anxious or reactive around other dogs
Great for dogs who prefer playing with their owner or dogs that they know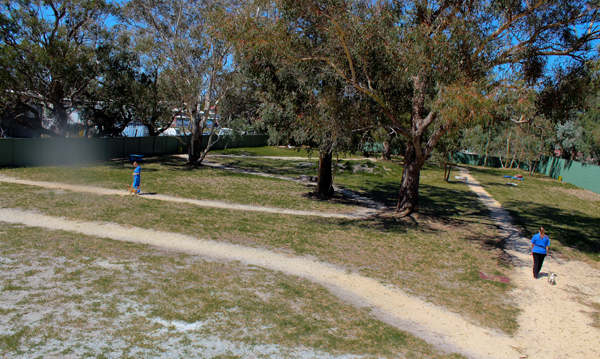 Conditions of Use
Both dog and owner use the area at their own risk
A current C5 vaccination certificate MUST be shown on arrival
Bookings are essential
Fees
The area can be hired out for 30min or 1hour blocks
$15 per 30 minutes (one dog) and $5 per extra dog
Maximum of FIVE dogs at any one time
For larger groups please speak to our friendly staff
"I took my dog-reactive German shepherd Kobe to the positive paws enclosure this afternoon and it was fantastic! It was so wonderful to see him run full pelt to fetch a ball, since we rarely let him off a lead. And it was also so relaxing to not always have to be vigilant about approaching dogs and having an escape strategy etc. We are very appreciative of this facility and plan to use it regularly. Many thanks to all involved in the great idea of Positive Paws!" – Cath
Contact us today!
Call us to book an appointment with one of our experienced vets.