Puppy Training Consultations
Puppy Training Consultations
Puppy Training Consultations
Do you have a new puppy in your home?
Are you after expert advice to ensure your puppy has the best possible start?
We offer puppy consults in your own home or online, where we will address specific training issues that you may be experiencing with your new puppy, and set them up for success – creating YOUR perfect puppy!
Common issues new puppy owners face:
Toilet training
Mouthing, biting and nipping
Sleeping through the night
Appropriate socialisation
Getting along with other household pets
Positive and safe interactions with children
Preventing jumping up on family and visitors
Polite social skills
Digging
Barking
The consultation consists of three key components:
The consultation consists of three key components:
1. A 45 minute in home or online (Zoom) consultation
2. A comprehensive online training video 'What Your Dog Wants you to Know'
3. A list of links and references and ongoing follow up support
Puppy Consultation: $120
Our trainers are experienced & qualified – all passionate about setting puppies & their new families up for success.
We look forward to meeting your new puppy, and guiding you through the wonderful…and challenging… world of puppyhood!
To contact us please email: dogtrainingmorleyvetcentre@gmail.com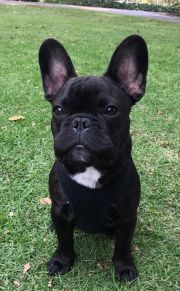 "We've absolutely loved the whole process of training our first puppy with Laura. The onsite training environment is so welcoming & professional – we were reassured insistently that we were in the right place. Laura has been so accommodating & was even able to conduct a training session at my workplace which was so helpful! As our puppy Duke spends the majority of time with me in the office. I'd definitely recommend Laura to anyone who leads a busy life & is needing that solid training foundation."
– Gabby & Duke
Contact us today!
Call us to book an appointment with one of our experienced vets.