Fear Free Victory Visits
A proactive approach to reducing stress in patients
who are fearful of visits to the vet
SUITABLE FOR:
• Patients with moderate to high FAS (2+)
GOALS:
• Practical skills to improve the pet's emotional state and minimise FAS
• Improve ease of handling by making visits less stressful
• The use of Pre-Visit-Pharmaceuticals (PVPs) & sedation to help the patient feel calmer during veterinary visits
• Implementing a muzzle training plan to keep everyone safe
• Working together as a team, clients and vet staff, to look after the physical and emotional wellbeing of patients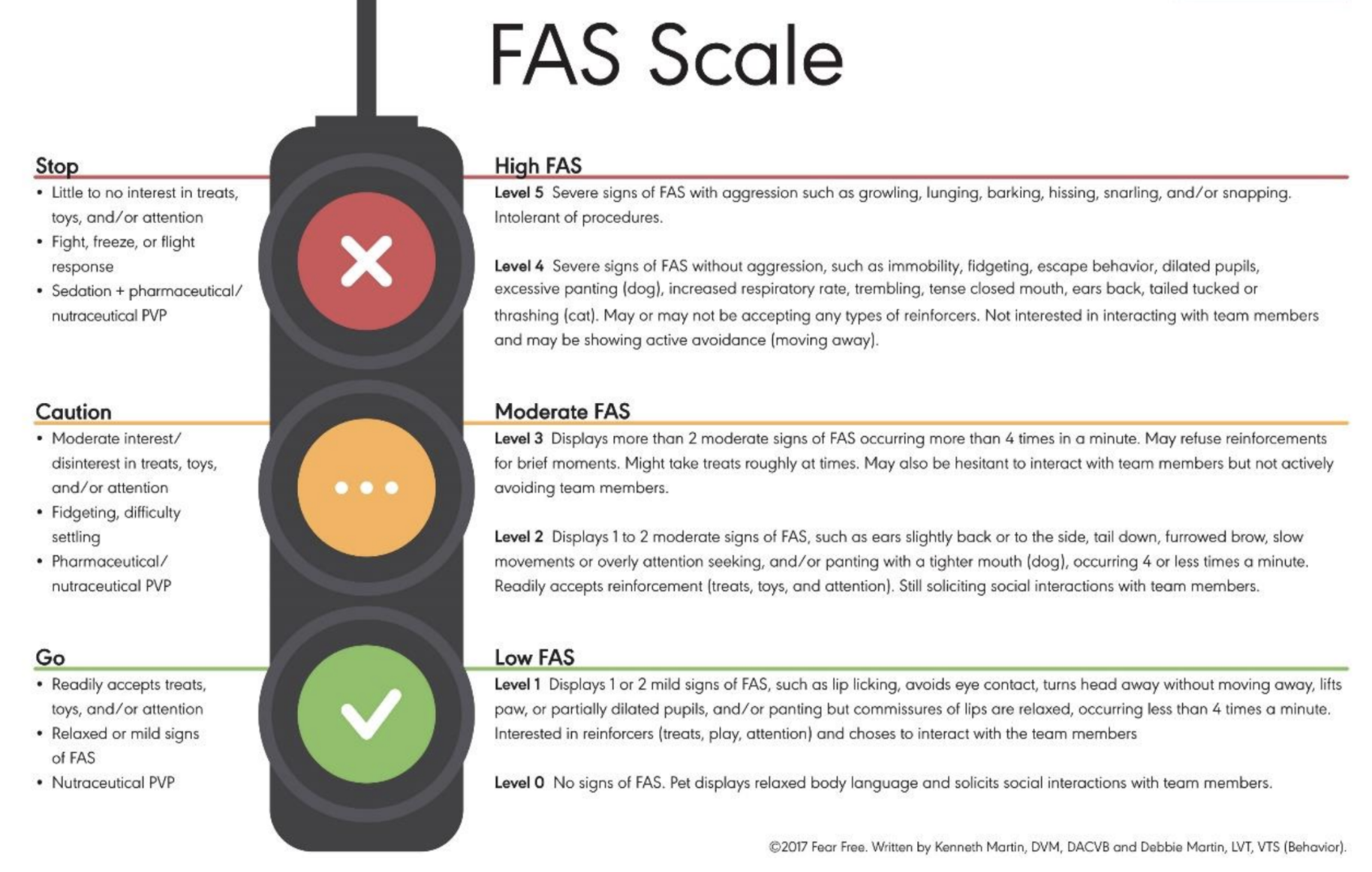 VICTORY VISIT STEPS:
• Email us to gain quick access to our comprehensive Fear Free resource kit
• Complete our pre-visit questionnaire and closely liaise with our Senior Fear Free Nurses – Kate & Natasha
• Initial training consultation ($220) – through history taking, management strategies, achievable goal setting
and a comprehensive training plan will be covered in our one hour consult (in home / online or in clinic)
• Follow up Victory Visit sessions ($33) are 15 minute sessions in the clinic – positive experiences and training
exercises are the focus
• There is no set number of Victory Visits that we recommend, as each patient has individual needs. However,
the more training we can do, the better the outcome.
• NB: For patients under the care of a Veterinary Behaviourist the Initial Training Consult ($220) is not a
requirement – as the VB will have laid out a structured plan for the client and veterinary team to follow.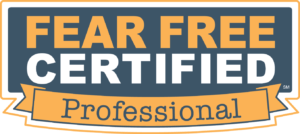 Contact us today!
Call us to book an appointment with one of our experienced vets.