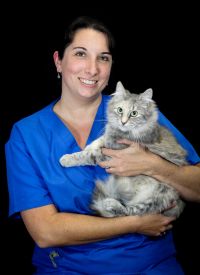 Sian
Sian is our Hospital Administrator. In her spare time she is busy with her young son and fosters baby orphaned kittens.
Sian has two cats, Amber and Jaffa, funnily enough both handraised, adoptakittens.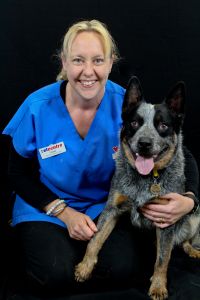 Tracey
Tracey is our Head Nurse – she manages the Website, Facebook page as well as the behind the scenes nursing training at Morley Vetcentre. She has been nursing for over 25 years. Tracey is also a Pet Loss Grief Counsellor. In her downtime, she enjoys taking her super excited dog Opie to dog agility.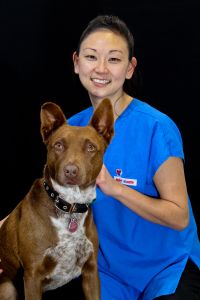 Jamin
Jamin is a Senior Nurse and has been a member of our team for over 25 years!! In her time off, she loves to hang out with Caddy her dog, her horse Buddy and her 5 kitty cats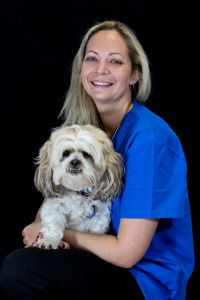 Brodie
Brodie is a Senior Nurse and Receptionist at Morley Vet. She was nominated by her industry and was runner up in a nation wide competition to find the Vet Nurse of the Year. She has been a part of the MVC crew for over 20 years. Brodie is a busy mum to two young girls, fluffy dogs, Humphrey and Bonza, and "El Pussy Gato" the adoptakitten .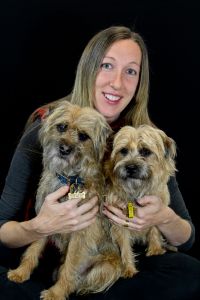 Laura
Laura has worked at MVC for over 20 years and is our Head Dog Trainer and Behaviour Consultant. She is a Certified Professional Dog Trainer (CPDT-KA) and Karen Pryor Academy Certified Training Partner (KPA CTP). Laura presents both locally and overseas on a variety of dog training topics, and offers a wide range of training classes, workshops and consults here at MVC. She is the proud mum of daughter Isla, and 4 Border Terriers : Wicket, Malani (pictured), Lando and Rogue.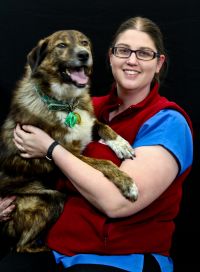 Natasha
Natasha is a Senior Nurse. Receptionist and Delta Accredited and IMDT Dog Trainer. Natasha is currently teaching Puppy Classes and Dog Training.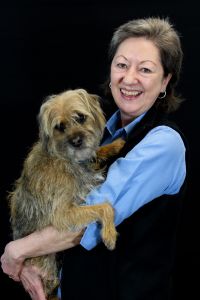 Julie
Julie is our Head Receptionist and has been at the clinic for over 20 years.
She is the go to person for ordering medications, prescription foods and all the toys!
When Julie isnt answering the phones, she is a busy grandma to two human babies.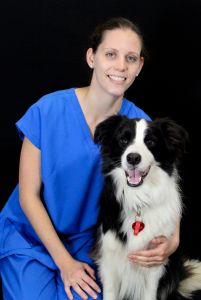 Krista
Krista is a Senior Nurse. She is the proud mum of Parker. She enjoys participating with Parker in Dog agility events and helps out alot on the Canine Adventure Course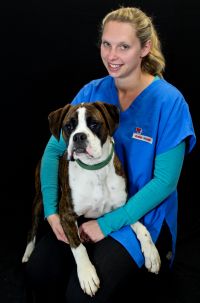 Kate
Kate has been nursing at Morley since 2007. In her spare time, she looks after her two young children, an energetic boxer and a teenage horse!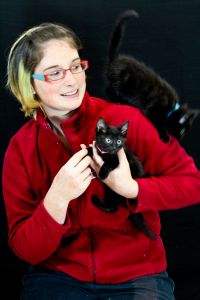 Cass
Cass is one of our talented Grooming Ladies, and Daycare Attendant. She is often Mum to young orphaned Kittens that come to the Vetcentre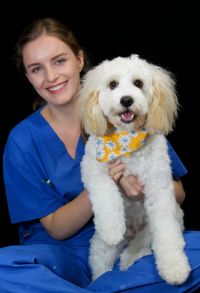 Vanessa
Vanessa is a Vet Nurse. She grew up in Margaret River with all sorts of pets – from Mice to Horses, so she has had a passion for looking after animals from an early age. Vanessa is doting mum to Phoebe (pictured). When not at Morley Vanessa likes horse riding, and walking Phoebe at the beach.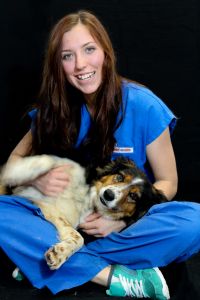 Emma
Emma started working at Morley as a kennel assistant, and is now a senior Vet Nurse, and Groomer. Her favourite breed of dog is the Border Collie. Emma enjoys horse riding, and camping in her spare time.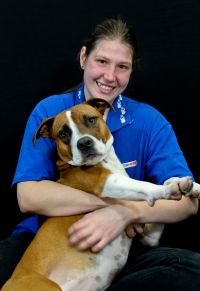 Connie
Connie is a Kennel Attendant and Grooming Assistant. In her spare time, Connie loves spending time with her beautiful Boxer cross, 'Lilly'. They both enjoy long runs around the park.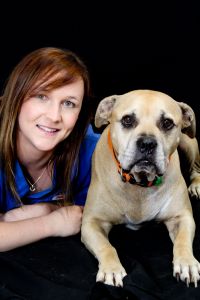 Skye works at MVC on the weekends and is heavily involved in training our "baby vet nurses" at Applied Vocational Training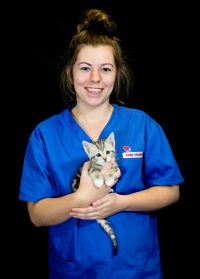 Carrie
Carrie is one of our senior nurses. She loves spending time with her little dog Eddie.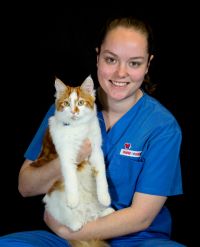 Alex
Alex is a qualified nurse and is one of our After hours staff. Alex adopted Alvin (pictured) from the Cat Adoption Program.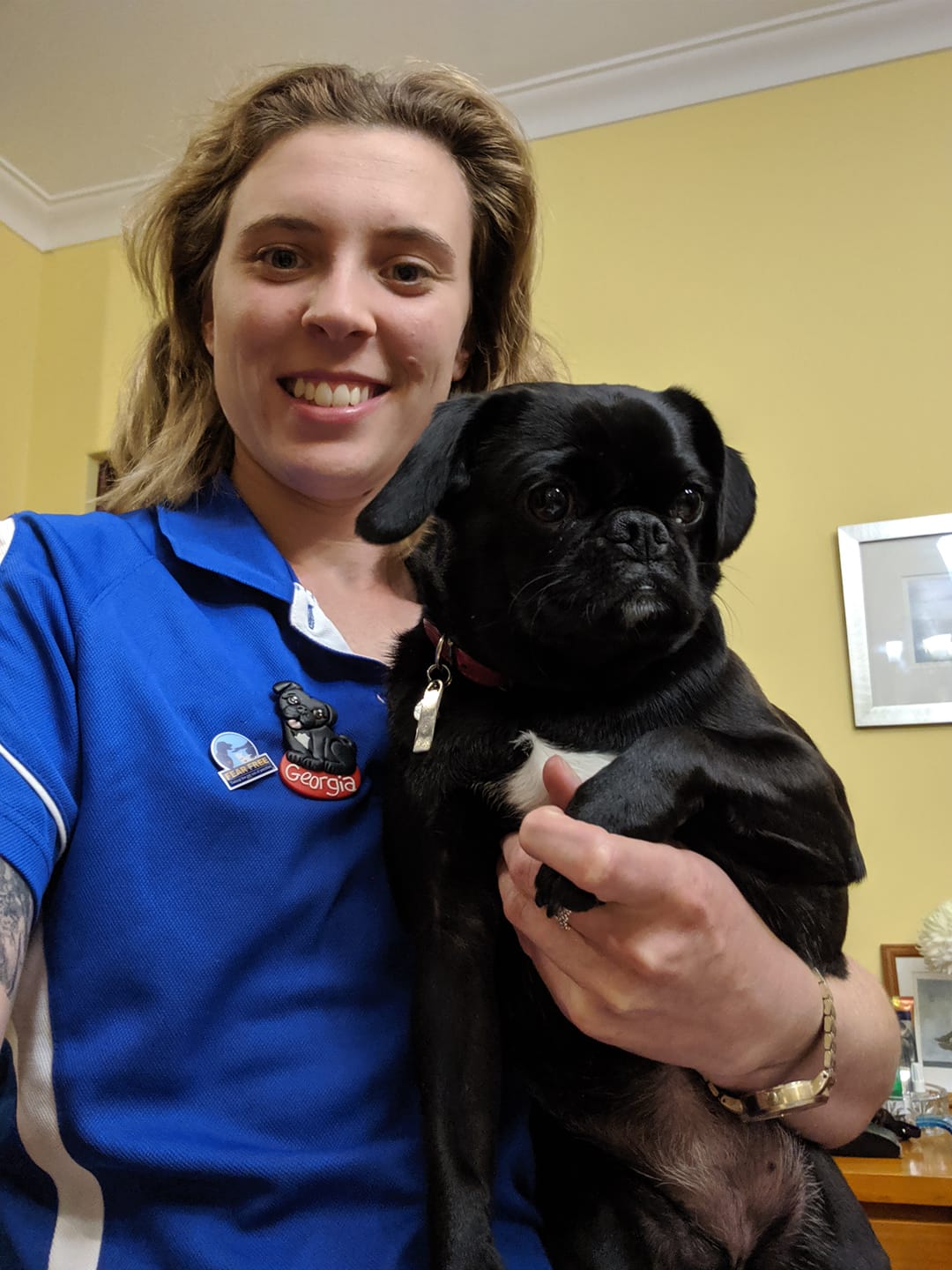 Georgia
Georgia is our Daycare coordinator and one of our experienced Dog Trainers. Georgia started working at MVC in 2019. She holds a Bachelor of Science in Conservation and Wildlife Biology and a Master of Science in Wildlife Health and Conservation, and has her membership (with Distinction) through the Institute of Modern Dog Trainers (IMDT). Georgia is also a parrot behaviour & training consultant with Parrot Life Behaviour and Training, she shares her home with six cockatiels, Leo the eclectus parrot as well as being a dog mum to Pepper the pugalier and Eddie the deaf StaffyX. 
Contact us today!
Call us to book an appointment with one of our experienced vets.