Puppy Classes
Our puppy classes consist of FIVE training sessions, plus our Puppy School Workbook, and access to our comprehensive Puppy Training Video Library.
Cost: $200
PUPPY FREE SESSION
Dog Behaviour Presentation
• Compulsory 1 hour ONLINE session – YouTube video
Topics include:
How dogs communicate – canine body language
Socialisation – how to confidently introduce your puppy to new dogs,
people and environments
How dogs play – polite greetings, making friends, appropriate play
Dogs and children – positive and FUN interactions together
Creating the 'Perfect Puppy' – instilling good manners and social skills
Enrichment ideas – boredom busters to burn off puppy energy!!
PUPPY SESSIONS
1 hour session once a week for FOUR weeks – with puppy
Monday evening and Wednesday evening classes available
PUPPY BEHAVIOUR TOPICS
Practical socialisation skills
Polite greetings and play
Mouthing, biting and nipping
Toilet training
Jumping up on family / visitors
Digging
Barking
PUPPY TRAINING TOPICS
Attention exercises
Sit/drop
Targeting
Puppy recalls
Loose-lead walking
FUN tricks!
Training with toys
WHAT TO BRING
Current vaccination certificate (if not vaccinated at Morley Vetcentre)
Puppy on a collar/harness and lead
Payment must be made to secure your booking BEFORE the classes start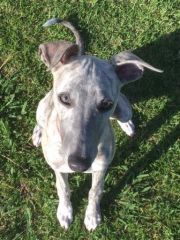 "We recently attended puppy preschool for the second time with our new puppy Luna, Laura and the team at Morley Vet Centre focus on helping you and your puppy get started on your journey together in such a positive way. They also give plenty of information and advice on managing all the inevitable teething problems of living with your new puppy. Highly recommend their classes."
– Helen & Luna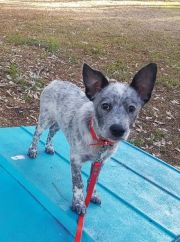 "Having not had a puppy for years I wanted mine to get off on the right paw and knew Laura would be a terrific puppy class trainer for us. Booking in was easy and the classes were well paced with not too many puppies – brilliant!
You get a whole lot of information and support for your money – including some really informative resources to listen to, read and keep. Laura is well prepared each class with games, lessons and products that you can try before you buy. Whilst I ensured my boy was exposed to many things during his first months with me, I firmly believe the puppy lessons with Laura further set us up for success."
– Lauren & Colt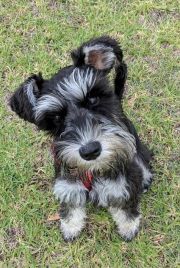 "My experience with Morley vetcentre puppy classes very positive, I can't recommend them enough. I was new to having a puppy as an adult (I grew up around animals as a child) & I found I didn't know how to best communicate with Zelda, so I enrolled in these classes. These puppy classes were very well organised, structured & well executed to give Zelda & I the great relationship we have now. It gave us tools to help communicate with each other. And the instructor is very passionate about giving us a great start which showed by her willingness to share her wealth of knowledge with us. Thank you again for the running theses puppy classes I don't know where I'd be without them!"
– Kate & Zelda
Contact us today!
Call us to book an appointment with one of our experienced vets.